Delta 180 Project
---
---
Facilitator, Cindi Lofton
2nd annual Mayor's Prayer Luncheon in Greenville, MS. April 2, 2013.
Ella Darling's 180 Degree Program students pose for a photograph with Greenville Mayor John Cox following the Mayor's Prayer Luncheon on Tuesday. Johntavius Oneal (from left), Nigel Kennedy, Tradarius Alexander, Cox, DaMarcus Hester, Community Counseling Center counselor & volunteer Delta 180 Program facilitator Cindi Q. Lofton, Derrick Anderson, Willie Dukes Jr. and Delta 180 Director Cynthia McMillain.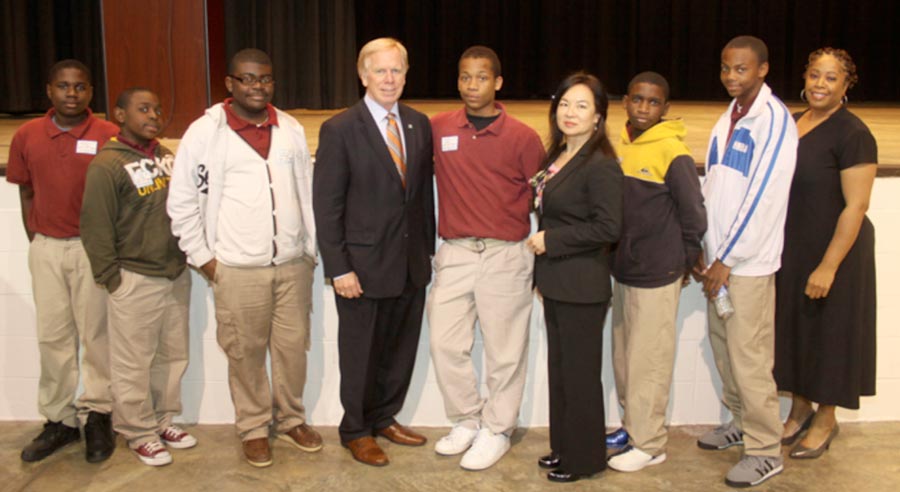 ---
Click here to watch the Channel 6 coverage of the Greenville, MS graduation and success story.